Hello - welcome to the weekly issue of T.h.i.n.k.ing Thursday to help you grow revenue and profit in your consulting business. My aim is to compel you to think, to entertain and to provide clarity - without the stuffy B.S. that seems to be the norm in Consulting content.
Enjoy!
📽 Watch the newsletter here:
💡 Tip: Finding Light in the Dark: My Personal Trick to Breaking Out of a Slump
Last Friday I found myself in a mental slump. A period of mental fuzziness and lack of inner drive.
Maybe you get these too?
I've always found that the hardest part about being in a slump is feeling like I'm the only one who has ever been there. Like I'm alone on a deserted island of discouragement, exhaustion, and self-doubt. Last Friday was one of those days when I felt both mentally and physically drained.
I have learnt over the years to ease up on myself. Life isn't like the 100% grinding and peak productivity nirvana portrayed on social media. I cope by swapping my usual high-energy tasks for something lighter - revamping a website this time.
Now, I'll be honest with you, I expected this change of pace to be, at best, a brief distraction. But something unexpected happened.
As I waded through the website's content, I stumbled upon an old treasure trove I'd almost forgotten about - my collection of case studies and testimonials. There were thanks from satisfied clients spanning years, filled with thanks and gratitude for the work I had done.
I started to read them - one after the other. Every word of appreciation, every tale of how I had positively impacted a business, endorsement started to chip away at the cold wall of self-doubt that I had unconsciously erected around myself.
It was an invigorating trip down memory lane. Remembering the excitement of solving complex challenges, the deep satisfaction of providing real, tangible value, and the joy of seeing my clients succeed because of our collaboration.
My self-inflicted slump began to crack, its power weakening with each testimonial I read. I found myself gradually stepping away from that doubt, toward a more confident and content place.
Rediscovering this old 'hack' of mine - diving into my past successes when I feel low - proved to be a potent reminder that I still have much to offer. It helped me remember that I'm not defined by my low days. Instead, I am defined by the consistent value I've delivered over the years, the transformative effect I've had on my clients' businesses, and the positive changes I've created.
I used to do this religiously and recommend it to clients. And now I was reminded that it was a great practice that I had let slip.
So my tip for you is:
Document and read your successes and positive feedback every day as part of your journaling or gratitude process. It'll keep you energised and in touch with your contribution to clients and society. Don't wait for a slump - do it every day to keep your inner belief high.
Sharing this personal experience is, in a way, my attempt to extend a virtual hand to anyone else who might find they have periods of self-doubt or just not feeling 100% 'on their game'.
If you're in a slump, feeling low and doubting your worth, remember this: You have made a difference before, and you will do it again. Look back at your victories - big or small, recent or distant. Let them remind you of your strength, your talent, your passion.
Because sometimes, the best way to break out of a slump is simply to remember all the times you were flying.
PS: The reason I was originally collating my positive feedback was to place some of them on a website page. Want to see what lifted my spirits on Friday?
😂 Humour: A little Large Consulting House focused joke today:
🏹 Insight: The Visible Expert Model
Below is one of my Visual Thought Leadership models that I'm toying with naming: The 'Solution Innovation Quadrant for Consulting Offers'
What if the secret to a breakthrough consulting offer was not creating a breakthrough consulting offer?
Lots of solo consultants and small boutique firms I talk to are making their lives more complicated than they need to be. And are in fact risking the very survival of their business.
They are prioritising Innovation over building a strong foundation of business growth and success.
An example of this is trying to create an offer that the market hasn't shown they will buy or worse, they don't even know they need. Often as a response to increased competition or changing buyer behaviour demanding more for less.
And sadly this is something I'm hearing a lot of recently.
Now, I'm not saying don't create new innovations in your consulting offers. I'm saying that to be able to create innovation you have to have the foundational elements in place first.
There are 2 foundational success factors for smaller consulting businesses. You must understand where you are in the quadrants of the intersections of these success factors and how it relates to creating innovative consulting offers.
1. Consistent cash flow
2. A network of the right people or the right sales skills
1) Consistent Cashflow:
Establishing consistent cash flow has to be the number 1 priority for every solo consultant and a small boutique.
Without this, you can not invest in marketing, exceptional client delivery and creating new, innovative offers.
2) A Network Of The Right People Or Sales Skills
Yes. You might argue this is 2 separate things but this wouldn't then fit my 2 axis thought leadership model!
What do I mean by this one?
A foundational success factor for a thriving consulting business is being able to access a network of the right people i.e. the decision makers that will buy your offer.
Read the full article and identify where you are in the quadrant click here
🔥 New: Oasis - AI powered writer
If you're feeling overwhelmed by the onslaught of new AI led writing tools then you might want to dip your foot into the water with something with stabilisers for a while. That's what I think Oasis is: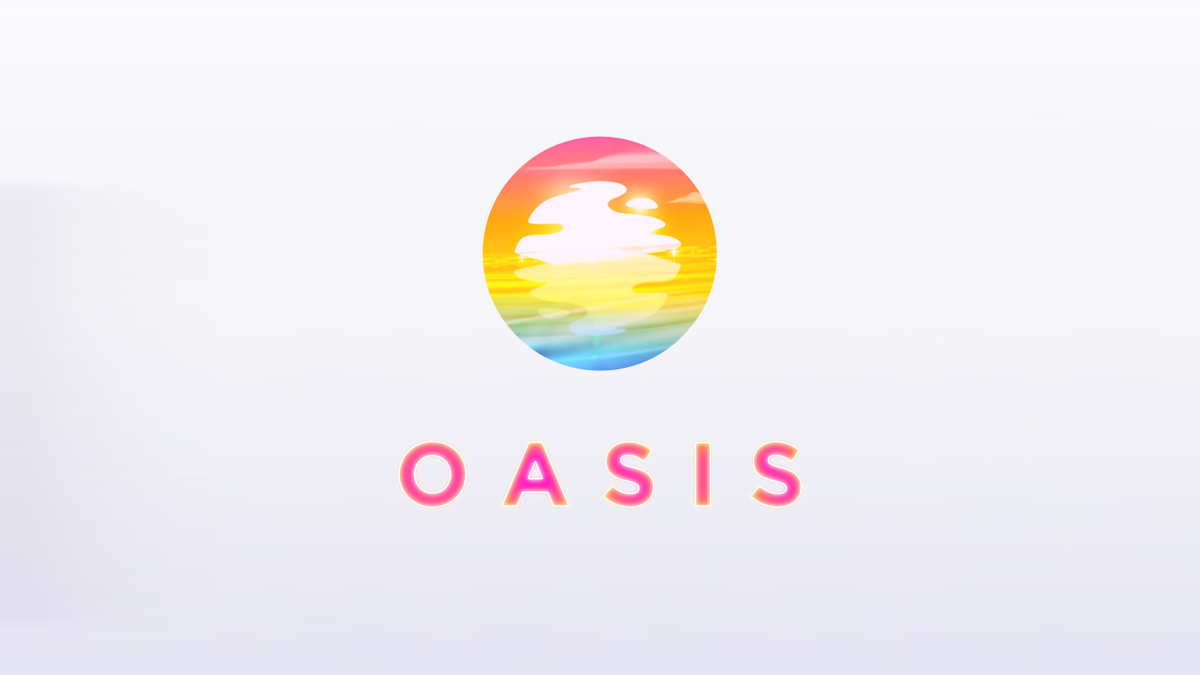 Oasis has 2 key differentiators:
You talk at it. Simply press the button on the screen and talk to it about what you want to create.
It has a series of predefined outputs which keeps it simple. No prompts for you to master.
I found it to be a really good starting point for writing with A.I. assistance. It's something like £12 a month with free credits to have a play.
I don't use it as I've been aiming to master ChatGPT since its launch and have a short course on using ChatGPT to create virtual employees for content, client management, and consulting project work. If you develop your skills with Oasis and want the non-stabiliser version then jump into Insider Access for the course.
📚 Knowledge: Will By Will Smith (Book)
Not the type of book you were expecting? Nothing to do with Consulting?
There are so many life lessons in this delightful and engaging autobiography. Yes, Will has had a hard time over the last couple of years. Who hasn't and c'mon! We are all human.
I listened to this on Audible so don't have my usual notes section so the book notes are here for you.
This is a story of pain, dedication and also strategy and vision. Will came from a hard background with a father who he openly admits he considered killing at one time. But there was love there. For all his dad's faults, he strove to create discipline in Will to enable him to create his own way in life.
There's a story of how his dad made him build a wall around the car park of their store to teach him a lesson on discipline:
"Stop thinking about the damn wall!" he said. "There is no wall. There are only bricks. Your job is to lay this brick perfectly. Then move on to the next brick. Then lay that brick perfectly. Then the next one. Don't be worrying about no wall. Your only concern is one brick."
I had a different but similar experience in my early teens. My dad wouldn't dole out pocket money but did offer to double any money I went out and earned. This taught me a lot about hard work and commitment.
When Will was breaking into films he set a goal to be the Number 1 box office movie star - not just an actor. He and his agent researched the marketplace and broke down the story arc and commonality of the latest blockbuster movies. In effect, he did a cluster analysis of his market.
They found that 10 out of 10 had special effects. Nine out of 10 had special effects with an alien story. Eight out of ten had special effects with creatures and a love story. They set a goal to get Will cast in a film with these characteristics and even turned down high-paying film roles that may have reduced the chances of getting such a role.
The rest is history. Smith was in Independence Day, Men in Black, I, Robot, and I am Legend.
This is a beautiful book that crosses business, life, parenting and personal development. Buy the book and the audible to hear the passion and emotion that Will injects.
Read the full book using the link below:
will smith will
---
Behind The Scenes: The newsletter officially finished above. This is a sneak peek at things that I'm working on so I'm building in public for your entertainment.


This newsletter is my build-in-public project at the moment. I started it last week. Since that time I have had:


+ 31 people signed up from existing sources and linkedin. I think that's relatively [very] poor and I'm working on why that is.
+ I've cut one of the paid upgrade options for simplification. I now have Free and £199 a year for 12 mini-courses or implementation programs. No one has upgraded yet. I'll make the first course live by next week to see if that can incentivise movement as there will be 1 concrete example. Want to be the 1st? I promise you will get value in excess of what you invest.
+ As far as I can see no one has made any effort to refer people to sign up for the newsletter. It's early days but that needs my attention too.

Outside of that, I'm putting plans in place to fill a few new gaps in my client rosta - I have 2 places for 1 to 1 coaching and 1 place for a fractional CMO role/advisor with a boutique consultancy. I'll flesh out that plan next week - if you're interested just reply to this.

👩‍💼Enjoyed The Newsletter? I'd be honoured if you shared it
Share your unique link and earn rewards for every newsletter subscriber

10 Referrals





Free Insider Access Valued @£99

17 Referrals





Free Insider + Access Valued @£199

24 Referrals





Power Hour Consulting Call Valued @ £300

3 Referrals





The Network And Opportunity Maximisation Tool

Check your referrals

Share on social
---
Want to learn more from me? Here's a few options:
📈 Upgrade to Insider Plus: Get a new implementation course every month + access to a client community group to interact with other entrepreneurial Consultants
🎣 Get Consulting Clients: The Ultimate Course On How To Win Consulting Clients Quickly
🤝Work with me 1 To 1: I love helping advise Entrepreneurial Consultants to break through their roadblocks and build unstoppable momentum, I find it's an amazing way to help give clarity, strategy and the next steps to get you results - fast.
🏢 Have a Consulting Business Over £500k - I have a number of consulting programs to audit and grow your offer creation, marketing and sales. If you want to grow revenue and profit quicker than you could on your own, let's talk.